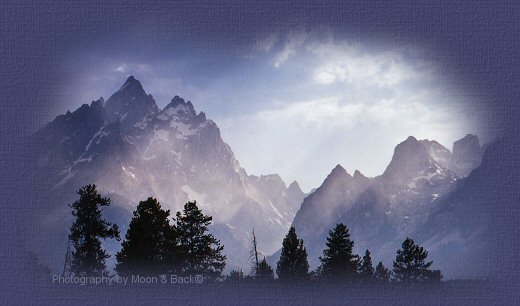 Guided Wanderer

Many days of silent wandering
Are spent as without a care
No saddening tears allowed to flow
No happy giggling can be heard
A soul soul so lost it can't be found.

An angel strolls along beside
The flowing gown is trimmed in gold
Hair as bright as the reflecting sun
Keeping a gentle comforting watch
Traveling near without a sound.

A stone of strife is in the path
It isn't seen with open eyes
Stumbling hard against it's width
A fall that has been felt many times
Landing back on the hardened ground.

The angel stands quiescently waiting
A helping hand all ready to offer
A hopeful look A silent prayer
Cannot reach out without the call
The love of angels and God abounds.

The fallen soul cries out in pain
A broken child in need of aid
No longer able to go it alone
A prayer is made while in the dirt
Asking God if he's around.

Slowly lifted off the knees
A kiss of heaven upon the cheek
The angel's hand now leads the soul
Removing blocks along the way
Protecting wings now surround.

The wanderer is no longer lonely
A tear gently rolls down to earth
Laughter will now ring the night
A loving presence now fills the heart
No longer lost but now is found.

rosie "95"


Courage is doing what you are afraid to do. Courage can also be
superceding the restrictions we place on ourselves!












Shawn Leroy Brown

Shawn was a beam of light from the day he was born. He always had a
smile & was a very happy kid. Shawn did not know the word walk. He ran
all the time as if he did not have the time to walk all his life. Shawn
had a true love for life. He lived life to the fullest. I guess you can
say he was free spirit. Shawn loved the mountains and had to climb each
one. He loved fishing & was so much fun to be with. He had a way to get
the fish with his hands. He loved to go camping as a young boy. When he
was about 11 years old he was camping with his big brother so that was
just a way of life for him.
Shawn had a blast in school. He was in basketball for 4 years& was also
class president.
After school Shawn told me he was not going to move from Creede and was
going to stay here. He worked at a mine cleaning it up after it had
closed down. He started his own roofing com. In the summer & in the
winter he worked at the Wolf Creek ski area.
Most of his extra time was spent going to the high country fishing &
camping , Shawn was also in search & rescue as he new the area so well.
Some one told me that a king had a court jester, Creede had Shawn. He
could not stand so see someone down. Within minutes Shawn could have you
smiling & feeling much better. Creede will never be the same without
Shawn to brighten up our day with a peace sign & a smile. Shawn lived a
full life in 27 years & most of us will not do that in 100 years.
Thank you for reading about Shawn's life & allowing me to share if with you.
May God be with you
The Brown family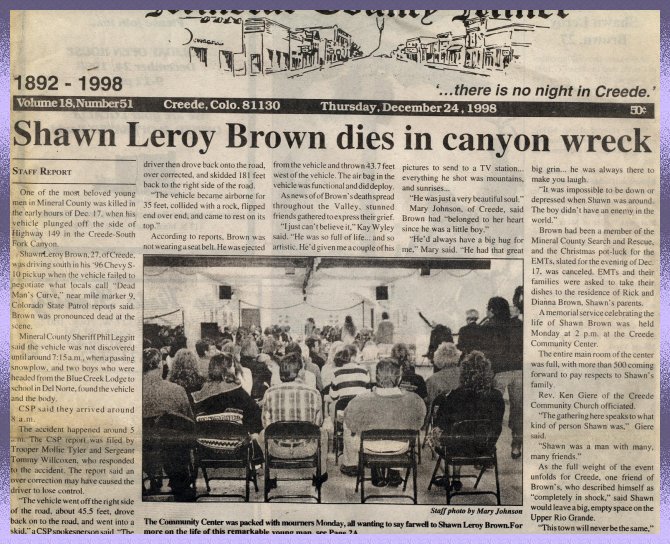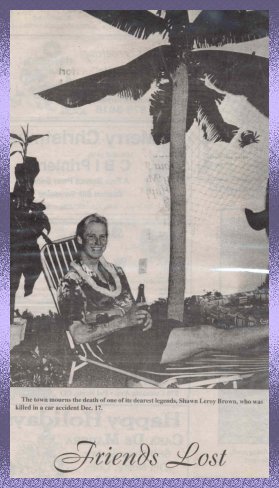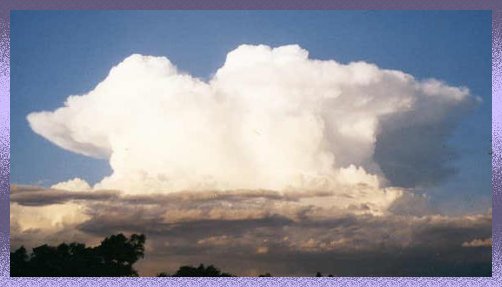 The day that Shawn gave me this photo he told me,"mom this is my angel wings & I will need it."
I think he knew that it was his time to go home. This was 3 months before he died.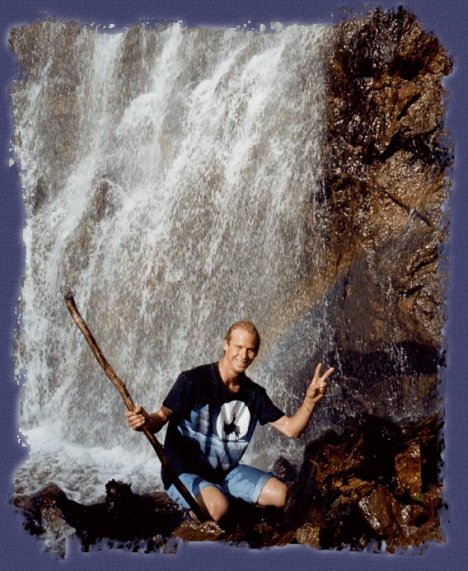 You are listening to "Mummers' Dance" by Lorenna McKennitt
This page was done by Beth Hall